Gone are the days when all one could do with a junk car was to call a removal service company and would have them charge a large amount of money to remove the vehicle. Junk car removal companies nowadays has become more popular in the same industry which is because they now offer good money for junk vehicles and what is more catching is because almost all have been offering for free car removal services. Which makes a really good competition nowadays for these car removal companies.
No need to pay for Junk Automobile Removal Services
In contemporary world what we do and eat almost all becomes instant and in regards with these car removal services they made it so easy as well which makes the car owner seldom pay for any expenses related to the removal process. Not only that but there are so much more benefits car removals will most likely not charge clients for services anymore because most of the company stands to make more by wrecking the vehicle and recycling some of its components. Car removal companies will pay the car owner for their junk instead of the car owner paying the service. But still it would depend on the removal company in question, the car owner may get cash on the spot as well.
Easy and Hassle Free Car Removal
There are a few car removal companies in Melbourne who offers car removals, but few paper work is waiting for you. Yes, they do require you to dill up a lot of paperwork and this would surely take a lot of time. Most people nowadays are busy kind, we would love for our precious time not get in wasted. The reason why we here at Cash for Car Removals have developed a quick and free car removal process.
In addition, it doesn't really matter how damaged your vehicle may be. If you call us, we can provide instant cash for your old car. Terms and conditions do apply.
Into the Process of Our Free Car Removal Service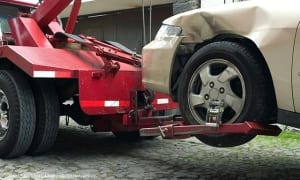 Call our Cash for Car Removals at 03 9212 0299.
Tell us all the details about the vehicle that you want to be removed.
Get a free quote that will allow you to know the accurate value of your car.
Tell us your location and set a convenient date and time for us to come and collect your car.
Wait for our car removal team to arrive at your location.
Get your cash on the spot and watch as our team takes your car away, for absolutely no cost.