Cash for Car Removals
Cash for Car Removals in Melbourne
The automobile industry in Melbourne is large and successful, with a great number of citizens being car owners. However, this also means that there are plenty of old cars and unwanted cars scattered around different parts of the city. There comes a point when your car is no longer capable of running is far too damaged to be recovered and fixed.
If your car is among them, then you need our unwanted car removals Melbourne services. We are known for being the most reliable cash for scrap car removal company in Melbourne.
If you need to get rid of your scrap car or unwanted vehicle, then our quick, efficient, and no-cost services are the way to go. Cash for Car Removals Melbourne guarantees that your vehicle will get properly removed without you having to do any hassle. We pay cash and provide free junk car removal service all over Melbourne.
We Offer Free Car Removal In Melbourne
Some Melbourne car removals companies may charge you huge amounts of cash for the removal and storage of your junk cars. We do the exact opposite. Instead of asking you to pay cash, we will be the ones to give you instant cash for your old cars.
No need to worry about hiring a different towing company or paying for car repairs, we will have our own towing equipment and we will buy your scrap cars no matter how damaged they are. You can literally do everything from your couch, no need to do any type of leg or extensive paperwork!
We deal with Every make & model of Cars
We at Cash for Cars Melbourne buys and remove all scrap vehicles within the city and the surrounding neighborhoods. We accept scrap cars, vans, trucks, 4wds, and other types of automobiles. Our car removal experts have handled Nissan, Mitsubishi, BMW, and Japanese vehicles. When your damaged car reaches the end of its life-cycle, or when it has been damaged beyond repair, the best way to deal with the situation is to simply have it removed.
There are a lot of car removal companies in Melbourne, but not all of them are willing to pay cash for your old car. Even if they did, some companies will not give you a fair price offer.
Cash for Car Removals Melbourne uses the latest computer software that completely analyzes the condition of your damaged cars, wrecked cars, or accident cars, determining their value. This allows us to give you an accurate, fair, and free price quote. We also provide free towing service and unwanted car removal within a few hours. So, give us a call and get unwanted cars cash, junk cars cash, scrap cars cash, or accident cars cash Melbourne.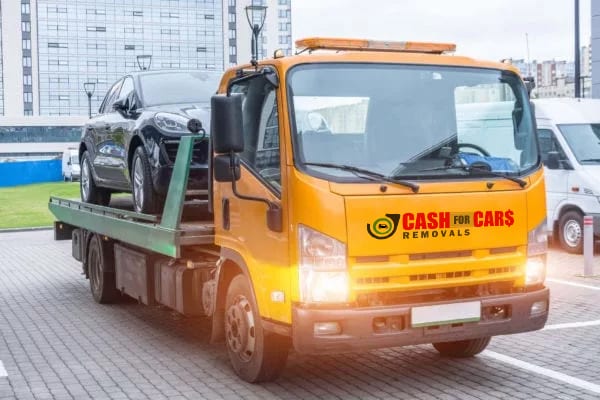 Cash for Cars Pays Up To $18,999
Many car owners see their old vehicles as nothing but garbage that has little or no value at all, We don't. Cash for Cars Melbourne is willing to give you up to $18,999 in cash! If your vehicle is no longer capable of running or if it has been physically or mechanically destroyed, you can still turn it into money. It may no longer be utilized as a functional vehicle, but you can use the money to buy other things or you may even add it to your savings that could allow you to purchase a brand new car instead.
If you choose to store your unwanted junk car or scrap metal in your garage, you are not only wasting valuable space, you are also missing the opportunity to earn top cash. We pride ourselves on being the top paying car removal and cash for cars company in Melbourne. We take in American, European, Japanese, Korean, and other cars made in various countries. Moreover, aside from removing old vehicles, we also pay good cash for spare car parts.
Choose Cash For Car Removals
Why should you choose Cash for Car Removals Melbourne? Well, not only do we offer the best free car removal services in the area but we are also known for offering the highest cash for scrap cars Compared to our competitors, our company ensures that your scrap, old, and junk car gets you the amount of money that you deserve.
We are the best car removal company in Melbourne because we know that your time is valuable and we would rather not waste it by asking you to do any laggard processes. We will do all the paperwork for you, all you have to do is provide us with all the necessary details regarding your vehicle and we'll handle things for you.
Aside from that, our car removal Melbourne team are real professionals that offer the friendliest service. Our entire staff shares the passion of helping the environment by thoroughly assessing each vehicle, making sure that all reusable parts are recycled and the remaining scraps gets disposed of in a proper manner.
We Offer Cash For Commercial Vehicles
Businessmen and entrepreneurs, specifically those who use commercial vehicles for business reasons, are bound to end up having non-functional cars someday. Some commercial cars may have been so old that they have already reached their life-cycles, others are no longer allowed to receive vehicle roadworthy certificates, while some may have been severely damaged — no matter what the reason may be, you will eventually find the need to get rid of your commercial car.
Our company also buys trucks, business vans, 4wds, and other old vehicles used by your company or business. Simply call our Cash for Car Removals hotline by calling 03 9012 5907.
How to Avail of Our Free Cash For Car Removal Services
If you live anywhere in and around Melbourne and have finally decided to avail of our free cash for car removals services, all you have to do is follow the quick and easy steps below.
Get a free price quote – to get a free price quote, call 03 9012 5907 and speak to our professional and friendly car removal experts. Give us the details regarding your old car — such as its make (ex: Ford, BMW, Japanese, Mitsubishi, etc.), its model, its age, its running condition, and the issues that it has. Our agents will provide you with a free and accurate price quote that determines the value of your car.
Tell us your location – If you agree with the price quote, tell our car removal agent the location of your old vehicle, and schedule a convenient date and time. If you want, we can even go to your location on the same day.
Get your car removed – Once that's done, all you have to do is wait for our car removal Melbourne team to come to your location. If your car is no longer running, we will be bringing our tow truck along with us. Our team will take your old car to our junkyard and you will get your cash on the spot.
Getting cash for your old car is that easy! So call us today and earn as much as $18,999.