Auto spare parts suppliers in Melbourne
We deal spare parts any kind of make and model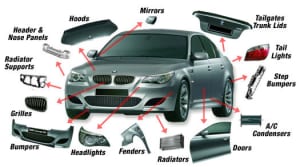 We are well known auto spare  parts dealer in Melbourne. We deal in any kind of  spare part any make and model of Japanese, Nissan, Subaru, and Mitsubishi We provide best selected spare parts. If you need any parts just call us and we will arrange it in nominal price. We cover all over th Melbourne suburbs. We are three different locations. We sale any kind of vehicle spare/body parts. Like Windscreens, Gearboxes, Engines, Axles and Diffs, Bumpers, Headlights, Guards, Interiors, Door and any other body parts or any engine and other auto parts.We also deal in cash for cars in Melbourne.
Take out from new vehicles
Already selected & tested spare parts
We have a any Nissan model range
Negotiable price with happy deal
You can book your parts online or on call
0% complain ratio and 100% after sale service
We have high range of any spare parts in our stock. Just named it we have it.
We cover Gearboxes, Engines, Axles and Diffs, Bumpers, Headlights, Guards, Interiors, Door, Engine parts and any other particular parts
Japanese used spare parts
If you are looking for Japanese used spare parts of any make and model of Crolla, Camry, Hilux and RAV4. We arranged any best quality tested parts. Some reason for select our company for spare parts.We are car wreckers in Melbourne and working last 14 years.
Best quality
Low price
Fast arrange system
Already tasted spare parts
No complain
Nissan used spare parts
We have good quality Nissan spare parts like Terrano, Maxima, Pulsar, with any type of trucks & Utes. You just talk our senior expert team and tell their particular part and they will must sort out your problem. You can also fill our web query form for get free quote. Understand our value for purchase spare parts
Quick arrange
Reasonable price
Only quality parts in stock
High range in stock
Good quality parts like new
Mitsubishi used spare parts
We have best selected Mitsubishi used parts in good condition specially Outlander and Pajero. Whatever make and model of Mitsubishi. Our team test all parts and choose best of them for sale. We not compromise on following thing during spare parts selection.We are expert car removal in Melbourne. And also provide free car removals services.
Best quality
Reasonable price
Quick arrange
Pre tested spare parts
No complain
Used Subaru spare parts for sale
Need Sabaru spare parts? Yes we have big range of any model. We also arrange Forester, Legacy and WRX parts. So if you need any make and model used spare parts of Sabaru so feel free to contact our team they will solve your problem. Some important checklist which we always follow
Best quality
Reasonable price
Quick arrange
Pre tested spare parts
No complain